What is Medical Cannabis?
Medical Cannabis is not the same as "Recreational Marijuana". Medical cannabis is prescribed by a doctor who assesses your health condition, medications, and personal life situation.
Your doctor will provide you access to medical cannabis. You will be guided on how to administer your medication safely and monitor for impairment and side effects.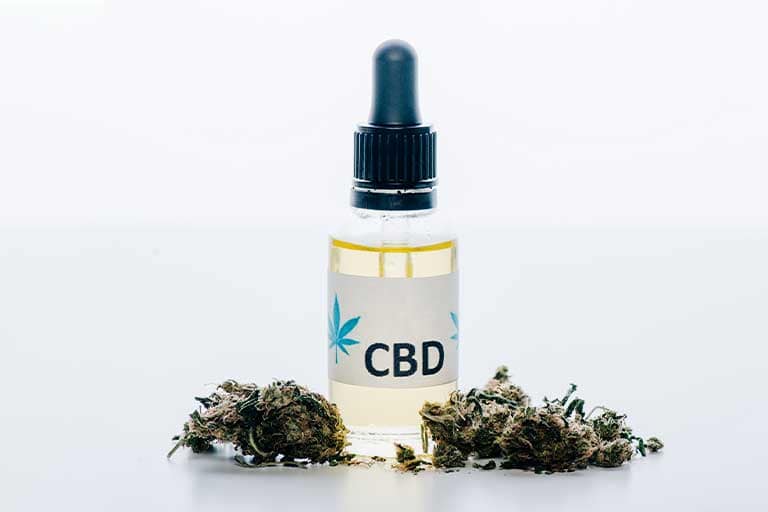 Who We Treat
Medical cannabis and pharmaceutical cannabinoids have been effective in relieving symptoms related to chronic pain, cancer, insomnia, depression, anxiety and many other health conditions (see list below).
Medical cannabis is not the same as recreational marijuana. Medical cannabis is cannabis that your doctor specifically recommends for your health condition and symptoms, like any other prescribed medication.
When prescribing medical cannabis, the treatment plan considers your bio-psycho-social needs to improve the outcome for the chronic pain or mood disorder for which cannabis is being prescribed.
Appetite Loss
Chronic Pain
Cancer Palliative Care
Depression
Fibromyalgia
Inflammatory Bowel Disease / Chron's Disease/ Ulcerative Colitis
Insomnia
Migraines / Headache
Movement disorders
Multiple Sclerosis
Nausea and Vomiting
Opioid Substitution
PTSD
Dravet's syndrome
Appetite Loss
The ability of cannabis to increase appetite has been recognized anecdotally for many years. In addition, results from epidemiological studies suggest that people actively using cannabis have higher intakes of energy and nutrients than non-users.
Chronic Pain
In adults with chronic pain, patients who were treated with cannabis or cannabinoids are more likely to experience a clinically significant reduction in pain symptoms.
Cancer Palliative Care
In adults with chemotherapy-induced nausea and vomiting, oral cannabinoids are effective antiemetics.
Depression
One survey conducted among over 4 400 respondents suggested that those who consumed cannabis daily or weekly reported a decrease in depressed mood, and an increase in positive affect, compared to respondents who claimed they never consumed cannabis. However, the study suffered from a number of serious drawbacks and should be interpreted with this in mind.
Fibromyalgia
A cross- sectional survey of patients suffering from fibromyalgia found that the patients reported using cannabis (by smoking and/or eating) to alleviate pain, sleep disturbance, stiffness, mood disorders, anxiety, headaches, tiredness, morning tiredness, and digestive disturbances associated with fibromyalgia. Subjects (mostly middle-aged women who did not respond to current treatment) reported statistically significant decreases in pain and stiffness, and statistically significant increases in relaxation, somnolence, and well-being 2 h after cannabis self-administration.
Inflammatory Bowel Disease / Chron's Disease/ Ulcerative Colitis
A preliminary, observational, open-label, prospective, single-arm trial in a group of 13 patients suffering from Crohn's disease or ulcerative colitis reported that treatment with inhaled cannabis over a three-month period improved subjects' quality of life, caused a statistically significant increase in subjects' weight, and improved the clinical disease activity index in patients with Crohn's disease
Insomnia
A number of clinical studies point to a potential beneficial role for smoked cannabis or prescription cannabinoids (dronabinol, nabilone, nabiximols) in the treatment of sleep difficulties or disturbances associated with chronic pain (cancer pain, chronic non-cancer pain, diabetic peripheral neuropathy), HIV- associated anorexia-cachexia, multiple sclerosis, amyotrophic lateral sclerosis, spinal cord injury, rheumatoid arthritis, fibromyalgia, inflammatory bowel disease, multiple sclerosis-associated bladder dysfunction, post- traumatic stress disorder, and chemosensory alterations and anorexia-cachexia associated with advanced cancer. In most of these studies, the effect on sleep was measured as a secondary outcome.
Migraines / Headache
While historical and anecdotal evidence suggest a role for cannabis in the treatment of headache and migraine (522), no controlled clinical studies of cannabis or prescription cannabinoids to treat headache or migraine have been carried out to date (523,524). With regard to migraine, an endocannabinoid deficiency has been postulated to underlie the pathophysiology of this disorder; however, the evidence supporting this hypothesis is limited. Clinical studies suggest that the concentrations of anandamide are decreased in the cerebrospinal fluid of migraineurs, while the levels of calcitonin-gene-related-peptide and nitric oxide (normally inhibited by anandamide and implicated in triggering migraine) are increased. In addition, the activity of the anandamide-degrading enzyme FAAH is significantly decreased in chronic migraineurs compared to controls. The results of clinical trials examining the role of cannabinoids (cannabis, nabilone and a standardized oral cannabis extract) in the treatment of Parkinsons Disease are mixed. Treatment with THC or Nabilone is associated with an increased risk of pyschosis side effects in this condition.
Movement disorders
Short term use of oral cannabinoids improves patient reported spasticity symptoms.
Multiple Sclerosis
Short term use of oral cannabinoids improves patient reported spasticity symptoms.
Nausea and Vomiting
Oral cannabinoids are effective antiemetics
Opioid Substitution
Co administration of medical cannabis reduces opiate consumption through cannabinoid -opiod synergy at receptor level, due to linkage of the CB1 receptor the Mu receptor and the effect on cellular signaling post interaction. Many patients are able to reduce or substitute opiate doses when given access to medical cannabis.
PTSD
Research has shown that patients who suffer from PTSD may have lower levels of natural endocannabinoids that promote feelings of emotional wellbeing. CBD has very similar compomight be a natural replacement
Dravet's syndrome
Refractory Pediatric Epilepsy as in Dravet's Syndrome is an FDA approved indication for Cannabidiol CBD Epidiolex. However, recommended daily dosage renders treatment very costly at the present time unless there is third party payment..