Welcome to Caledon Clinic
We are in a stand-alone building located in beautiful Caledon.
We are surrounded by nature trails, conservation areas, farms with on-farm markets, and many other outdoor experiences.
The access to the Trans Canada trail is 5-minute walk from the clinic.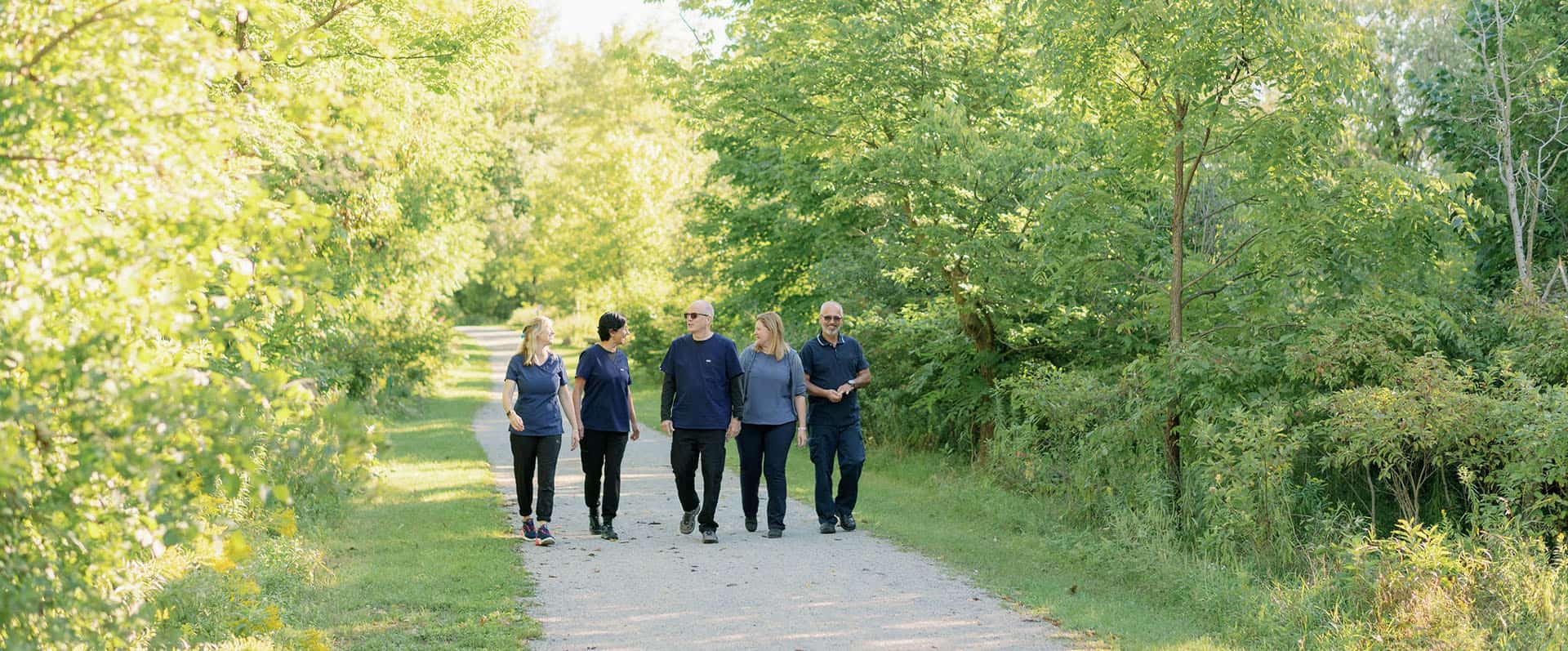 The Space
Ketamine infusion is a conscious experience.
To enhance your experience, we have carefully designed the space for your safety and comfort.
The new ketamine treatment room features reclining infusion chairs, blankets, eye covers, and therapeutic music to relax and orient you through noise-cancelling premium headphones.
The space has state of the art ventilation and heating system separate from the rest of the clinic.
The ventilation system does not share air with the rest of the clinic and completely exchanges air approximately every 30-40 minutes.
The self-contained infusion room is heated with infra-red panels that provide quiet, clean heat.