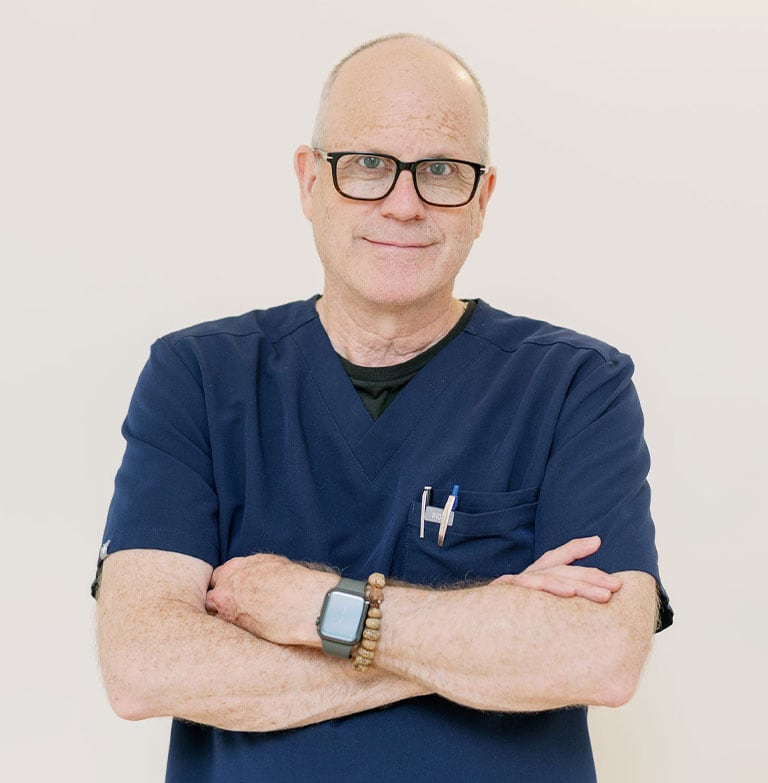 Dr. Andrew Cooper
Dr. Cooper is the founder and medical director of Caledon Clinic. He has 30 years of experience in general practice, anesthesiology, and critical care medicine. Along with his work at Caledon Clinic he practices Anesthesiology and Bioethics at William Osler Health System. He also is Assistant Professor in the University of Toronto Faculty of Medicine.
Dr. Cooper, in collaboration with psychiatrists Dr. Syed and Dr. Babani, pioneered the first ketamine infusion treatment for treatment resistant depression in the Peel Region at Brampton Civic Hospital in 2018.
Osler's 2022 Leaders in Philanthropy
Dr. Cooper is the recipient of the Osler Foundation 2022 Physician Philanthropy Award.
Diane Guy
Diane is a Registered Psychotherapist with the College of Registered Psychotherapists of Ontario (CRPO). Diane holds the designation of Master Therapeutic Counsellor and has earned specialized counselling certifications in both substance abuse and behavioural addictions.
Her approach to counselling is guided by the understanding that acceptance and change are fundamental to our emotional well-being, and everyone has the capacity to find their own harmony between the two.
More Bios Coming soon.